Awaken Wildmen Retreat
July 17, 2022

-

July 23, 2022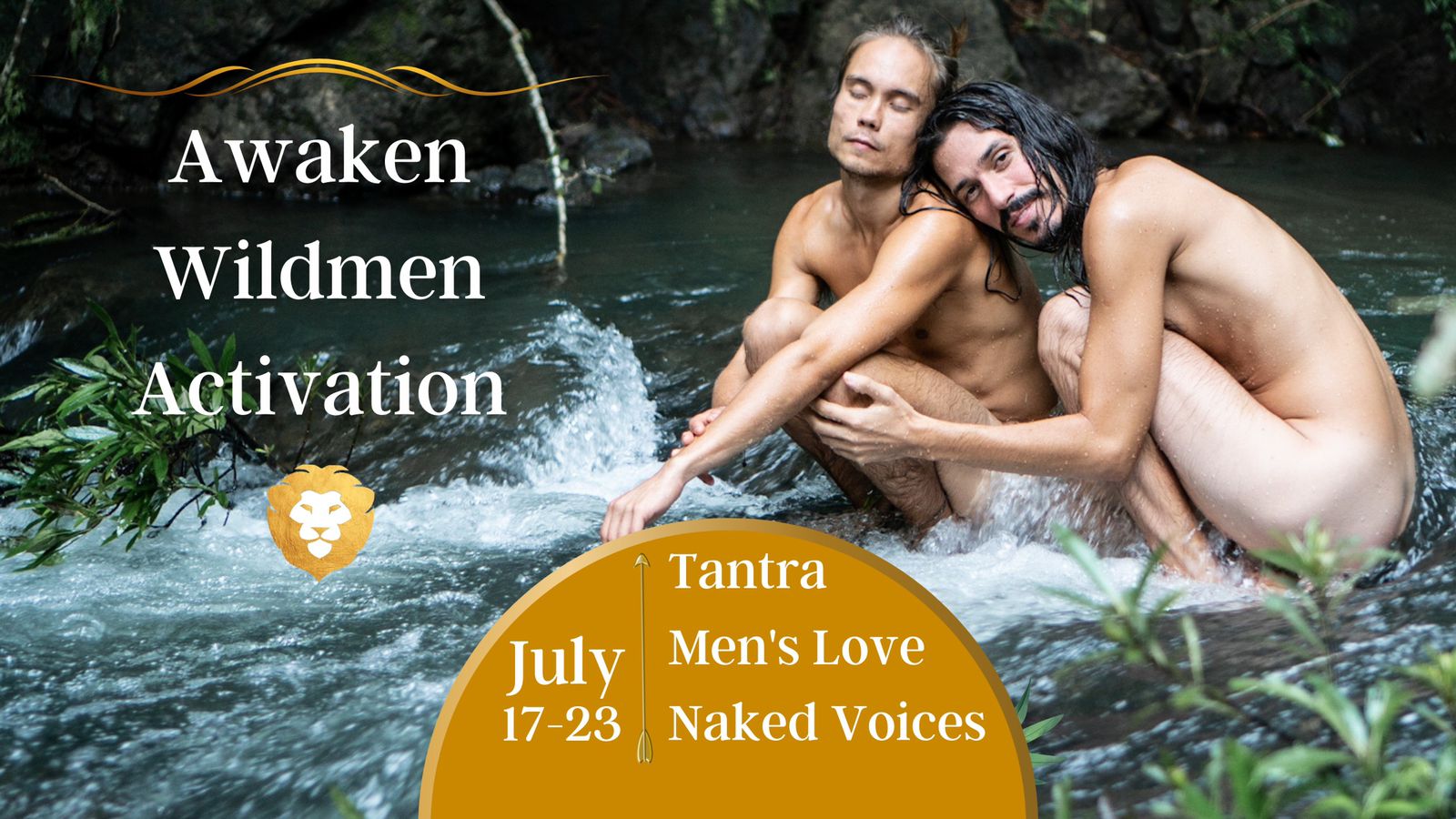 7 days Awaken Wildmen Activation in Costa Rica
⭕️ You are invited to a Transformational Journey combining Tantra, Naked Voices and Men's Love :
🌹 The Tantric Experiences are designed to enhance your awareness on what is actually happening in the intimacy of yourself when you enter the space of relating with Love, exploring conscious communication, safe and playful exploration of sensuality.
👨‍❤️‍💋‍👨 The Men's Work that I like to call Men's Love is offering a variety of transformational modalities to grow your level of Trust in Brotherhood and expanding your ability to show up authentically as you are.
👄 The Naked Voices part is a set of simple tools and practical experiences to unlock your throat chakra so that you can express yourself more freely, and open spaces of resonance in order to sing your unique melody, and also unveiling your Soul Language that has the potential to break free from the limitations of your conscious mind.
🐍 This Activation is for you if you want to :
♻️ Transform the Shame into a booster for personal growth
♻️ Find Balance within and Navigate yourself with Fluidity
♻️ Walk the Path of Forgiveness with your Father
♻️ Feel the Freedom to Speak your Desires
♻️ Make space for your Heart's Wisdom
♻️ Let the People Pleaser in the Closet
♻️ Ground your Feeling of Belonging
♻️ Express your Truth with Integrity
♻️ Feel Safe to Show up Vulnerably
♻️ Be Honest with your Emotions
♻️ Feel Empowered to be You
♻️ Honour your Boundaries
♻️ Live a Fulfilling Life
♻️ Let go of Control
♻️ Love Yourself
🍌This Journey is for you if you are a Man attracted to Men, no matter if you are labelling yourself as Gay, Straight or Bi-curious or anything else, the point is that you feel that your Life Force is calling you to connect with Men on a deeper level, and that you are open to explore intimacy with other Men.
Additional resonance points are the followings :
🍒 You want to deepen the way you approach your relationship with Love.
🍒 You want to learn more about Tantra and how to put your Life Force in service of your Evolution.
🍒 You are a Man Curious to Explore Intimacy and Sensuality with other Men.
🍒 You are in a romantic relationship and want to access deeper layers with your partner.
🍒You desire to unlock your Voice and sing freely your unique soul Melody.
🍒 You are ready to show up shamelessly in your Power and your Innate Wild Beauty.
TO SECURE YOUR SPOT FOLLOW THIS LINK: BOOK NOW