HOST A GROUP RETREAT AT ALYA
Our place is available for any kind of group who would like the whole space for their own, create their own event, activities, type of food and have their own daily schedule.
Our job is to make the best package that will fit your specific needs. We will organize everything for you before you have arrived and we´ll take care of you and your guests while you are here. 
Now you can scroll down to see what is available. Once you´ve got familiar with what we can offer, contact us to create a package that will best suit your needs.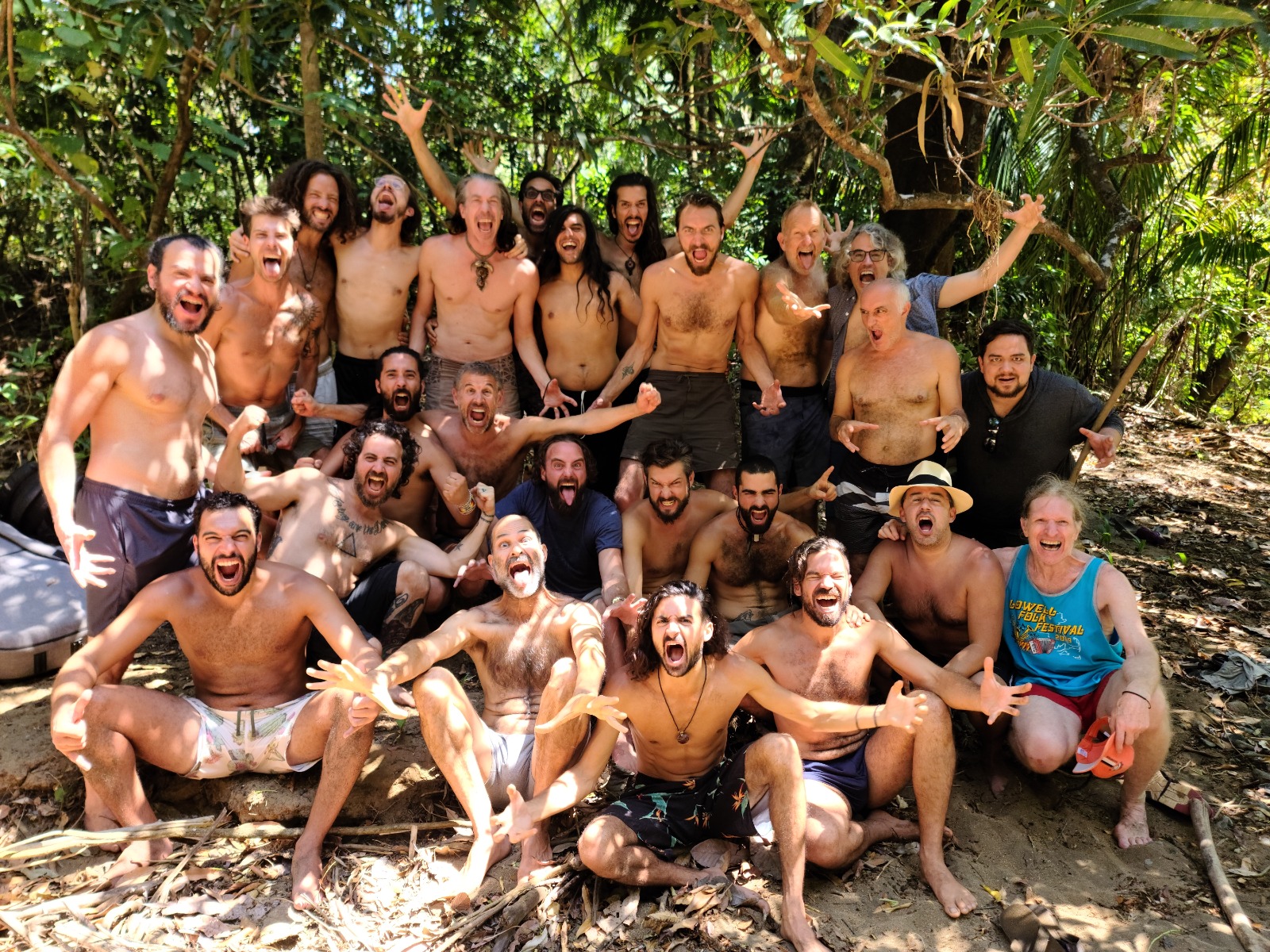 HOSTING AT ALYA INCLUDES THE FOLLOWING:
Yoga – A daily yoga class by our loving and caring professional residential instructors who have experience in teaching different yoga styles, from restorative yoga, gentle yoga to Ashtanga, Vinyasa or Kundalini yoga. You will be starting your day with breathing, stretching and connecting with yourself…
Food – organic or non organic, you can choose from vegetarian, vegan, raw food. We provide a cook/kitchen helper.
An organic garden of herbs, fruits and vegetables – you will be able to garden if you wish, and pick your own herbs for your foods and infusions.
ACTIVITIES DURING THE DAY
Beaches – very calm bay and a picturesque white sand beach with a perfect water temperature for swimming all year round. There are also beautiful surf beaches like Marbella and Playa Guiones, less than 30 min by car. More info here
Rivers – take a dip in the fresh water of local rivers or at Alya´s creek.
Horse-back riding including picnic – a  2 – 3 hour tour that takes you through local villages, rivers and beaches with a stop for lunch at a local Costa Rican Restaurant or guests may take prepared food and have a picnic in nature.
Paddle board – ​Stand up paddle the serene waters of the Rio Montana and Rio Nosara, weaving your way through mangrove tunnels and birdsong to a hidden trail that leads out to Playa Nosara. More info here
Canopy Tour – the longest zip lines in the world that runs about 11 kilometers above beautiful mountains and rivers. More info here
Surf Lessons – The surf beaches near by Alya Nosara are ideal in the fact that they receives waves from all swell directions. The green season brings bigger swells from the southern hemisphere, and the dry season brings smaller, usually cleaner swells from both the northern and southern hemisheres. So that means you can basically surf here ALL YEAR! There are many good surf schools and instructors we can offer to you.  For more information contact us.
Rent a Quad – Quads (four-wheeler, or quadricycle) are the perfect way to explore the Guanacaste region. Go off the beaten path to parts of Costa Rica only on this kind of vehicle can reach – mountain ranges, beaches, rivers, waterfalls & wildlife! For more information contact us.
Walking trails – 1. Camino bonito – a 3.5 Kilometers in a beautiful natural trail with lots of shades, end up in the beach for a swim. 2. Alya Creek trail – this fun trail runs along the creek from Alya to the beach. 
Turtle Hatching Watch at Ostional Beach – Turtles nest at Ostional Beach year round, but peak time is during rainy season (from August through December). The baby turtles hatch within 45-54 days after nesting, depending on incubation temperatures. In general the baby turtles hatch at night, but it may also happen that you are sitting in the afternoon on the beach and suddenly, next to you the sand becomes live and small heads pop up. More info here
Sunday at the soccer field – On Sundays the local villagers gather at the common soccer field for socializing and soccer matches.  Typically the village will have matches against other village's teams.  It's fun to hang out, have a drink, and watch the game.  A small nearby supermarket is open for buying drinks and snacks.
ACTIVITIES DURING THE NIGHT
Dining out – Neaby resteraunts serve dishes from Pizza, local fresh fish, salads and beef. All serve beer,wine, and cocktails. Our recommendations: La Sodita, Ancient People, Luna Azul, Club Azul, La Luna
​Bonfire  – Bonfire available every night at Alya (when not raining) with places where you can sit or lay comfortably.
Bonfire on the beach – imagine a beautiful white sand beach where no one is around, its only you and your group having a bonfire with the great open skies and billions of stars shinning above. Roasting potatoes, cooking on an open grill, having a night swim, and if you wish we have available few drums, a guitar and shakers to play some music.
Turtle watch – during the night or the very early morning when available we go to the beach to see the turtles laying eggs after their incredible once in their life travel to the same exact spot where they where born. Or watching their little ones hatching from the eggs and making their way to the vast ocean.
Sweatlodge / Temazcal – It is a form of sauna. We use local volcanic rocks, gentle heated, which will cleanse your body and it is also a wonderful way of gathering and sharing between family members and groups.
Transportation – a car or shuttle will be available to serve you and your group upon request.
ACCOMODATIONS AT ALYA
The main house is a typical "rancho" built mainly from local wood. It is all open, which blends so well with the nature around. On the top floor there is a big dormitory which fits  7 – 10 beds. On the main floor there are a kitchen and a wide open space for living room and a dining area.                                                       
There are 10 Bungalow or "casitas" with  private toilet and shower. Each Bungalow have either 2 individual beds or one big bed and can host in total 22 – 28 people.
There are also lots of space for camping inside the main area and on the forest that surrounds it. More info here

FACILITIES AT ALYA
Teac Wood floor Yoga Shala (1000 ft2/90 m2, fitting comfortably up to 35 yoga practitioners) with restroom and showers
Different settings available for gatherings together, classes or meditation groups.
A creek with water 8 months of the year.
Walking trails.
Natural sweat-lodge.
A cook / kitchen helper.
A cleaning person, washing machine.
A natural water pool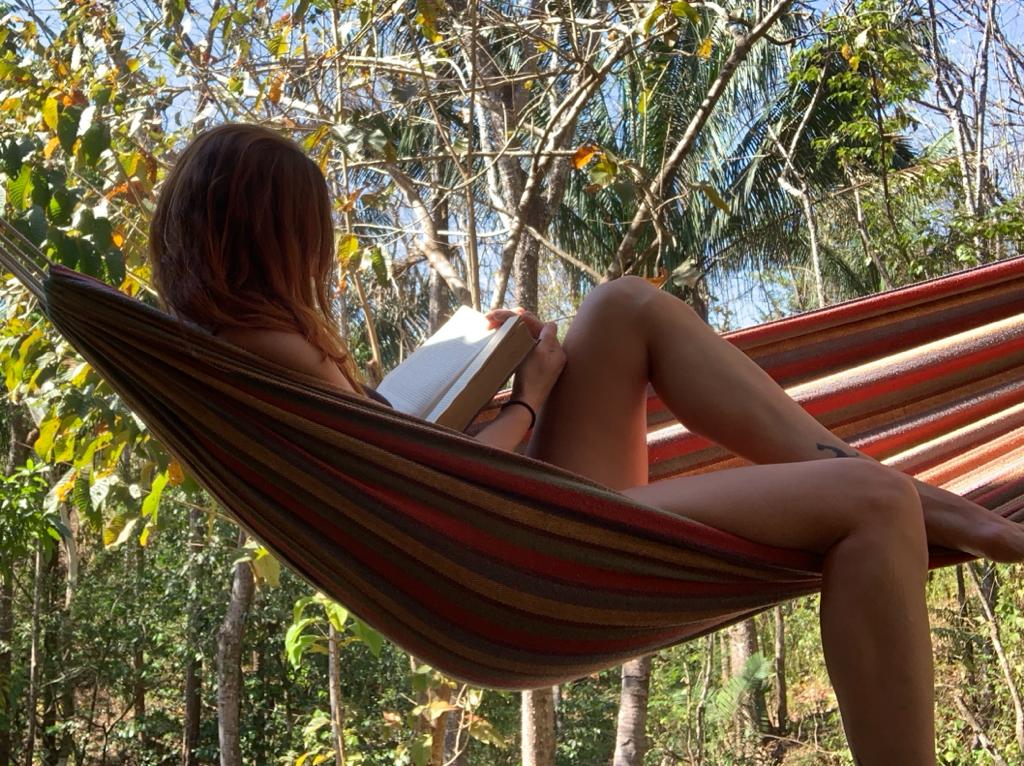 are you interested in hosting
a retreat with alya?
1 – Find your way to our reservation page
2 – Fill in the form with your information
3 – Select "Host a retreat / Group rental" in the "Interests" section
4 – We will check the availability and come back to you as soon as possible